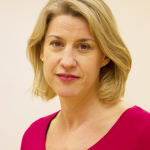 Lisa Moore has been a qualified Cranio Sacral Therapist for 10 years and is also the owner of Fit for Moore, a Health and Wellbeing company based in Haywards Heath and runs the Metabolic Effect 30-minute weight management programme and a unique 60+ Active Ladies Programme.
Lisa provides a holistic approach to health and fitness, and firmly believes there is not a "one size fits all" answers, rather looking to find a solution that encompasses all aspects of the person.
Mind, Body and Soul:
By looking at the following aspects – Lifestyle, Nutrition, Sleep, Stress, Mindset and Exercise – Lisa can create a solution to work for the individual.
I truly believe that Cranio Sacral Therapy is extremely helpful for both physical and mental issues and is especially good at helping with stress, headaches, neck and back problems. I also find that it calms the mind and leads to a more grounded individual able to cope with life's challenges.
Appointments are available on Monday, Tuesday and Wednesday afternoons at Vinings Natural Health Centre.
Contact details for Lisa:
Tel:  01444 847 951
Email:  lisa@fitformoore.co.uk
Sessions last approximately 45 – 50 minutes (first session may last a little longer).
Fees:  £50 per session