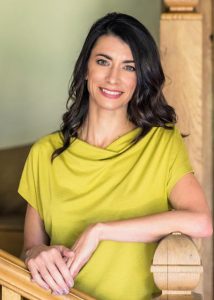 Ayurvedic Practitioner & Therapist (MSc (Hons), DipALNC, DipAM, Ayur Pharma, iPEC)
Marie practices a natural and sustainable approach to healing, including nutrition, lifestyle changes, herbal medicine, massage therapy and coaching using the ancient science of Ayurveda and modern mindset strategies. Having been a scientist for two decades herself, she understands the benefits but also the limitations of our modern medical system to bring total health to the individual.
Ayurveda is a time-tested holistic health system with protocols that never fail to leave a profound impact on the patient's health and life.  Health consultations, Massage therapies and Wellness packages are now available for you at Vinings Natural Health Centre.
To experience relief, recharge and nourishment with a unique blend of natural therapies in a supportive environment, contact Marie by email hello@mariegrand.com or call her on 07557 359 359.
website:www.mariegrand.com