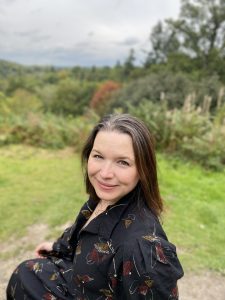 I'm trained as a Counsellor and Supervisor, registered with BACP and NCS. I work with both adolescents and adults.
My approach is to, safely and with curiosity, explore whatever it is you want to talk about in therapy. We go to were you want to go and I take your lead how you want to get there, balanced with compassion and empathy. This makes my sessions very much bespoke to you, the client.
​
I welcome curiosity and a playfulness, I like to explore different styles and approaches, so we can find what is right for you. One size doesn't fit all and there is no right way to do therapy!
I work face to face, over the phone, and video. 
I offer a free twenty minute phone conversation to explore working together.
Fees:
Counselling: £60 per hour
Supervision: £ 85 per hour and a half
Contact details:
07976572008
Annekabarrettconsultancy@gmail.com
https://www.annekabarrettconsultancy.com/
Follow me on Instagram: @annekabarrett_
Find me on Facebook: https://www.facebook.com/annekabarrettconsultancy