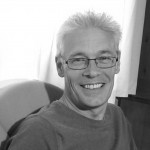 Robert Sanders (MANLP) is a Master Coach and Therapist based in Haywards Heath, Sussex. He uses his skills in coaching, hypnotherapy, NLP and Timeline TherapyTM in a calm environment to help you overcome your past limitations and find your true potential and purpose in life. Robert obtained his Master Practitioner qualification from the American Board of Neurolinguistic Programming (ABNLP) under Ewan Mochrie, a pupil of Tad James in America. He also has a diploma in Gastric Band Hypnotherapy. He is author of the books 'Making Your New Year Resolution Work for You", and 'The Anxiety Habits Journal'. Robert runs seminars and events on weight-loss, anxiety, confidence and exam success.
Robert Sanders is a member of the Association of Neurolinguistic Programming. See Robert's website for more information and testimonials.
All sessions are currently via online video or by telephone.

FEES:  £85 per 50 minute session, £450 for a 6 session pre-booking £450 for a 1 day personal breakthrough session.
Tel:   07877 074 053
Email:rsanders@robertsanders.me.uk
Twitter: @rsandersnlp
Website:http://www.robertsanders.me.uk
Facebook: http://www.facebook.com/timeforyounow