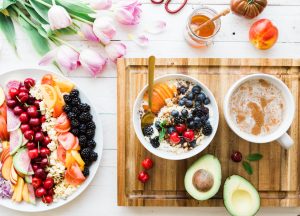 Medicinal Eating Nutritional Therapy blends a combination of cutting edge scientific research with core naturopathic principles to identify the root cause of poor health and develop a bespoke and personal nutrition, lifestyle and supplement plan to support health and promote wellness.
Nutritional Therapy is ideal for numerous health challenges including:
– Digestive complaints, food allergies and intolerances
– Thyroid and adrenal health
– Autoimmune conditions
– Weight management
– Diabetes and blood sugar management
– Cardiovascular health and cholesterol support
– Stress and fatigue
– Hormonal imbalances including menopause, pre-menstrual syndrome, fertility and prostate health
– Headaches and migraines
– Asthma, hay fever and sinus problems
– Sleep disorders
– Depression and anxiety
– Musculoskeletal conditions including arthritis and osteoporosis
– Healthy ageing
Your initial consultation will last for an hour with a full review of your symptoms, medical history, medications, food diary and lifestyle analysis. We will also discuss the best consultation package to suit your needs and the recommendations for any further functional testing as appropriate. You will then receive a bespoke and personal nutrition, lifestyle and supplement plan which will be reviewed and amended after further follow up consultations.
For more information or to book a free discovery call please see www.medicinaleating.co.uk or contact Janine Thornton at info@medicinaleating.co.uk.