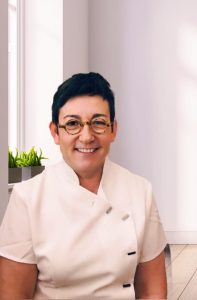 Tanya Menzies  RGN BSc (Hons), Acupuncture Bsc (Hons), Lic.Ac. MBAcC
I'm a highly trained acupuncturist and fully certified member of the British Acupuncture Council (BAcC). I studied at the International College of Oriental Medicine, affiliated with Greenwich University, where I gained a BSc (Hons) in Acupuncture, practising both classical and contemporary acupuncture, including 5 Elements, Traditional Chinese Medicine (TCM) and Stems and Branches acupuncture.
I bring more than 25 years' experience as a Registered General Nurse and continue to work with the NHS and private health sectors. During my extensive nursing experience, I worked in cardiac care, high dependency units caring for seriously ill patients, orthopaedics and pre-operative assessments, during which I give patients assessments before surgery. I've nursed many people with complex physical health problems as well as supporting patients and families with psycho-social support. This wealth of experience gives me a unique insight into Western medical healthcare alongside my Chinese medical training, providing a rounded and holistic approach to treatments.
Learning is a lifelong passion and I have undertaken many courses to deepen my understanding of Chinese medicine supported with practical skills including fire-cupping, moxibustion and auricular acupuncture incorporating the NADA protocol. I have also undertaken a course in the treatment of muscular skeletal acupuncture and the treatment of lower back pain.
Prices:
Initial appointment: £60 (60-90 minutes)
Further appointments: £50 (45 minutes)
Contact details:
Website: www.thejingwell.com
Telephone: 07980 296458
Email: thejingwell@icloud.com