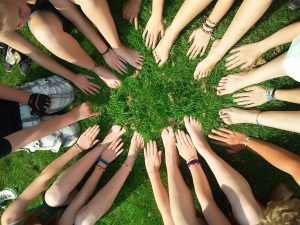 "Alone, we can do so little; together, we can do so much" – Helen Keller.
Returning to this occasional series on the basic psychological needs. Today the focus is on our need for community.
Human beings are essentially social animals. Throughout history, from the earliest times we have lived in groups and depended on each other. This has been part of our success, if we can call it that.
To varying degrees, people need people. One of the basic psychological needs that must be fulfilled to keep you free from depression and anxiety is that  sense of community. More than this it is about making a contribution to others.  Essentially, you need to feel part of something larger than yourself, part a community of people, working for something that has meaning and significance.