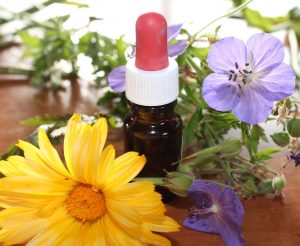 Article by Yaso Shan
As we begin to return to a more normal world this is a good time to look at how we approach dis-ease and wellness from a refreshed perspective, we have the ideal opportunity to manage our health in a more natural and sustainable way, using holistic methods which are mostly easy to do and these practices give us a better physical and emotional connection with our own healthcare. As a herbalist alongside my fellow holistic health practitioners, we repeatedly see how a natural approach to disease prevention, treatment and recovery can make a very significant difference. 
The following tips are relevant to coronavirus protection but these can also be applied for protection against the range of illness's that commonly circulate throughout the year. Importantly, we should remember that we're built to heal from within, if we nourish our physical, mental and energetic bodies, most of us have the ability to maintain good health. The layers of our immune system and our ability to adapt are integral to how we stay healthy and we can easily enhance these processes with diet and plant medicines.
Eat well – decrease sugar, carbohydrate, fat and protein, small amounts of these are good but don't need to be eaten with every meal. Decrease processed foods and increase plant foods. Increase grains, nuts, seeds, pulses and fungi and if organic or local is an option, even better. 
Eat your rainbow of food every day.

Red, yellow, blue,

purple

and green fruits and veg contain an abundance of varied substances and compounds which are used by the body to stay in good shape.

Maintain good levels of hydration

with plenty of

water and opt for

decaffeinated

options

and

don't

forget you can chill herbal infusions in hot weather.

Oats

actually nourish

our nerve fibres, eating oats regularly can help with functional nerve problems such as pins

and

needles.

Excess weight makes us more vulnerable

to certain conditions, if you need to lose weight remember that exercise is as important as diet.
Microbiome health – can affect our overall health, some of the negative influences on our microbiome include sugar, sweeteners, yeast, antibiotics, stress and lack of exercise. The good guys include pre and probiotics, fresh fruit and vegetables, allium foods such as garlic and onions, fermented food and drinks and herbal bitters.
Traditional Herbal Bitters are a mixture of bitter tasting herbs which are taken in dropper doses every day, normally before meals. They directly stimulate our digestive juices, enzymes & liver, which helps food breakdown, digestion, excretion and intestinal flora.
Supplements – The question of supplements concern diet, environment and body function. If your diet is lacking something specific or there are issues such as digestive disorders which may impair absorption of vitamins and minerals then supplements might be appropriate. Age is another consideration, as we get older we absorb and assimilate nutrients less optimally and a lack of sunlight in winter months may leave us low on Vitamin D.