Every year Haywards Heath holds a Town Day in Victoria Park – and every year we hold our breath to see if the weather will be kind! This year it was overcast but it didn't actually rain, and plenty of people came to take part in and enjoy all of the activities.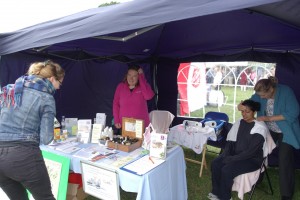 As usual, the Vinings Team was on hand to wave the flag for Natural Health and to talk to those who had questions or were interested in learning more about one or the other of our natural therapies. 
It's always a pleasure to be part of these local community events and to have the opportunity to meet people who want to know more about aspects of natural health and complementary therapies.