Nutrition and Dietetics on the Menu at Vinings with Emma Barrington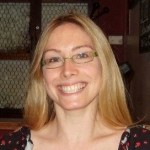 Emma Barrington has recently joined the team of therapists working at Vinings Natural Health Centre, bringing her years of experience in the fields of Nutrition and Dietetics. She offers what she calls a "no-nonsense, food-first approach to nutritional support" which starts from a base of diet and works through to overall lifestyle advice and coaching if required.
Over the years she has worked in areas as diverse as coronary care and stroke management; weight management; endocrinology; gastroenterology and mental health within the NHS. A highly-creative soul, Emma has also explored the role of performing arts in health management. Her approach is definitely holistic, looking at the whole body, at every level, to bring the individual back to balance and wellbeing.
You can find out more about Emma and her work on the listings on this website, or go to her own website:  www.Food4Though.Life  for full information.
To make an appointment with Emma, call her on 07827 961 149 or email her on  emmabarrington@Food4Thought.Life .
Tags: complementary therapies, Dietetics, Emma Barrington, Haywards Heath, Mid-Sussex, natural health, natural remedies, Nutrition, therapies, treatments, Vinings Natural Health Centre, wellbeing, West Sussex