Vinings welcomes Kirsty Lander, Naturopath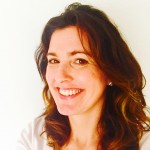 Vinings Natural Health Centre is delighted to welcome experienced Naturopath and Kinesiologist Kirsty Lander to the team of therapists.
Kirsty is a fully-qualified Naturopath, Medical Herbalist, Nutritionist, Homeopath and Kinesologist, with more than 20 years' experience of working in healthcare and education, both in the NHS and in private practice. She has recently returned to West Sussex from Sydney, Australia where, apart from her own private practice, she was a lecturer at the Australasian College on Natural Therapies.
Naturopathy may assist with a wide range of issues including digestive conditions; allergies; skin conditions; stress, anxiety and depression; mental and emotional blocks; and improving overall vitality.
You will find more information about Kirsty under her listing here on our website, or you can visit her website:   www.holistichealthwellbeing.com for more details.
To make an appointment with Kirsty, call 07809 547 922 or email her on  info@holistichealthwellbeing.com .
Tags: complementary therapies, Haywards Heath, Kirsty Lander, Mid-Sussex, natural health, natural remedies, Naturopath, Naturopathy, therapies, treatments, Vinings Natural Health Centre, wellbeing, West Sussex