An article by Robert Sanders, Life Coach, Timeline Therapist and NLP Practitioner
at Vinings Natural Health Centre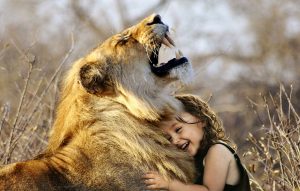 We all need to feel safe and secure. This seems like one of the most straightforward of the basic psychological needs. Your unconscious (or subconscious) mind is naturally sensitive to any threats to your safety and security. This need for security is the origin of our most deep-based fears. This is where you learn to notice dangers and respond instinctively to them.
Common sense tells us that we need to avoid things like fire, physical violence, falling from a great height, being attacked by a wild animal, being poisoned or being severely cold or exposed. These go without saying, and your unconscious mind knows how to protect you from these, so you may feel natural fear when faced with a lion, or something being on fire. You will instinctively avoid standing close to the edge on a high building if there is no barrier. You will want to get somewhere warm or wrap your clothes tighter around you if it gets cold.