Are you keeping in touch? The basic need for intimacy.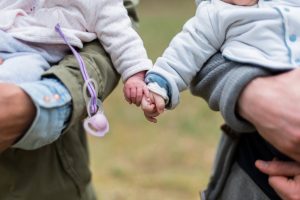 In general, we all have a basic need to have connection with others. While there are a few exceptions, such as those on the autistic spectrum, the need for intimacy on some level is vital to our mental, emotional and physical well-being. This is why, for most people, solitary confinement or exclusion are such painful and cruel punishments.
If you are not fulfilling your need for intimacy, you are highly likely to experience some level of depression and anxiety. 
How do I fulfill my need for intimacy?
Many of us are lucky enough to have a partner or a spouse, with whom we can share intimate moments. From a gentle touch on the arm, to kissing and sexual intercourse, we are fortunate to be able to deeply fulfill our need for intimacy. This may seem the ideal, but even if you live alone, it is still possible to improve this area of your life. It is also true to say that relationships with a loved one may not always be running at their best, and the intimacy that once was there, may now be less.
As with all the basic needs, if there is a lack in one area, then even making small steps to fulfill the need further can result in an improved state.
You can connect to others through friendships, through building peer relationships at work. You can explore the possibility of finding a loving relationship and you can experience levels of physical intimacy through hobbies, interests and personal well-being strategies.
Commit to making a regular weekly date with your partner. Agree to spend this time talking about eachother – your hopes and dreams for the future, things you would like to do together. 
If your relationship with a loved one is struggling, try to make a little more physical contact, now and then. A touch. A pat on the back. Holding an arm or a hand. All of these little gestures will help you both to reconnect to eachother.
Spend time talking to your family and friends. Meet up regularly. Give them a regular phone call if they are far away. 
Do NOT consider that Facebook or other social media fulfils your need for intimacy, it can give you a sense of connection but it really isn't the same as seeing and talking to others, let alone physically touching.
Get involved in a contact sport (if you enjoy that sort of thing).
Get a pet, or spend more time with your pet if you already have one.
Can alternative therapies help?
At some level, any of the therapies available from Vinings or other alternative therapy centres, can contribute to the fulfilment of your need for intimacy. Counselling, coaching, hypnotherapy and the other talking therapies all require you to talk about your feelings, needs and desires. This is a level of intimacy in itself that many people do not normally achieve on a regular basis. 
In addition, there are a wide range of therapies that involve a physical contact:
So ask yourself to what extent you are fulfilling your need for intimacy? Some people identify themselves as 'loners'.  This may be fine for you, but sometimes this can be used an excuse to justify our social anxiety. There may well be more of a place than you realise, for connecting with others.
Tags: acupuncture, alternative therapies, anxiety, basic needs, basic psychological needs, coaching, complementary therapies